Keynote Speakers of NMDME 2022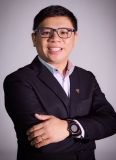 Assoc. Prof. Lim Chee Leong
Taylor's Unniversity, Malaysia
Research Area:
Positively impacting lifelong learning opportunities for all and inspiring transformation in higher education landscape; Contributing solutions to make the world a more sustainable place through the effective adoption of educational technology and learning innovation; Collaborative Learning Spaces
Blended Learning; Instructional Technology in Education; Massive Open Online Courses (MOOCs)
Brief introduction of your research experience:
Associate Professor Dr. Lim Chee Leong is the first notable individual from a private university in Malaysia to be awarded the prestigious National Academic Award (Anugerah Akademik Negara, AAN) in 2014 by the Ministry of Education Malaysia for his innovative teaching methodologies. His immense experience and capability have been most evidenced in his recent roles of Director of e-Learning Academy (eLA) and Director of Learning Innovation and Development (LID) under Centre For Future Learning, Taylor's University, where he successfully raise the profile of the University in the area of learning innovation and creativity in teaching, and made Taylor's University always being at the forefront of transformational teaching and learning journey as well as emerged as National Champions in various Teaching and Learning related awards and competitions.
Title of the Speech:
Development of Hybrid-Ready Learning Spaces For Better Engagement
Abstract:
The future of learning is hybrid which allows flexibility and accessibility for in-person and online learning to co-exist. Synchronous lessons are taught live and remotely to two groups of students. The first group seated in a classroom listening to lectures while others can join the class virtually from any part of the world. However, transitioning to hybrid learning poses its unique challenges and creating an engaging experience for both remote and in-person learning is not easy. With Taylor's Virtual eXtended Learning Theatre, we have combined hybrid-ready learning spaces with innovating technology to mimic a highly immersive and synchronous classroom setting. Lecturers and in-campus students are now able to see online students' faces in close-up, and creating a deeper classroom engagement as if all students were sitting side-by-side. This video wall eliminates the feeling of social isolation which often happens in an online learning environment. It helps both in-campus and online students to stay motivated as it allows them to connect and collaborate without distractions. Hence, there is no back row anymore. At Taylor's, we believe the power of innovation, we believe engaging students makes a different, hence we believe this Virtual eXtended Learning Theatre is an example of how the Universities of the Future might look like.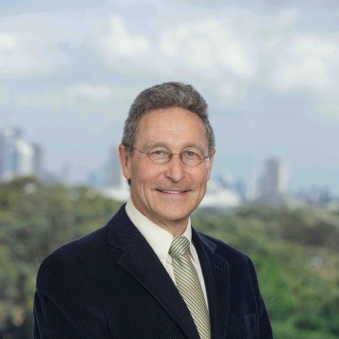 Prof. Bob Fox
The University of New South Wales(UNSW Sydney),Australia
Research Area:
Learning and teaching innovation and change in higher education; Technological practice and curriculum change; Blended, mobile and open learning
Brief introduction of your research experience:
His research focuses on learning and teaching innovation and change in higher education; technological practice and curriculum change; blended and open learning. He has published widely on these topics. His research is founded on work experience, most recently as a professor and curriculum lead in Office of the Pro Vice-Chancellor (Education), University of New South Wales (UNSW), Sydney, Australia. Professor Emeritus Bob Fox, UNSW Australia (2021-ongoing). He held concurrent appointments as Professor of Curriculum, Office of the Pro Vice-Chancellor (Education and Student Experiences), UNSW, Australia (2017-2020), Professor of Innovation in Higher Education (AD), School of Education, UNSW (2013-2019) and Professor (Hons), Faculty of Education, The University of Hong Kong (HKU) (2013-2018). Professor Fox was awarded the HKU, University Teaching Fellowship for Excellence in Teaching. Between 2013-2017 he was Professor and Deputy Director, Learning and Teaching Unit, UNSW. Between 2000-2013 he was Associate Professor and Deputy Director, Centre for Information Technology in Education, Faculty of Education at HKU with one year at the Chinese University of Hong Kong as Professor and Associate Director, Centre for Learning Enhancement and Research before returning to HKU in 2009. He was A/Dean (Learning Environments), Faculty of Education, HKU for the last two and a half years at HKU. Before working at HKU he was Associate Director and senior lecturer of the Centre for the Advancement of Education at Curtin University, Australia for 13 years; senior lecturer at the Hong Kong Vocational Training Council for four years; a TEFL teacher for five years in England, Hong Kong and Spain and further education lecturer for two years in England. Bob Fox has over 40 years-experience in teaching and research in Australia, South East Asia and Great Britain.

Title of the Speech:
New Media and The Digital Impact in Higher Education
Abstract:
The COVID era has accelerated major changes in how higher education has adopted and used new media and new technologies. These changes have brought about many innovations but also new sets of challenges, complexities and uncertainties and the race towards total online provision during the pandemic have resulted in very mixed levels of success and failure. What is clear, however, is that universities are unlikely to return to total old practices of the pre COVID-19 days. To some extent, the education world has become more accepting of new digital media and our educators more accustomed to new practices in their teaching. At the same time the digital focus has raised the need for multiple adjustments to the approach and delivery of teaching and learning. This keynote reviews case initiatives in universities that focus on improving the quality of learning that focus on improved curriculum and course design and associated capacity building in sustaining innovation and change in technology and new media adoption.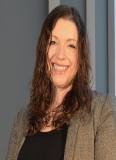 Assoc. Prof. Bree McEwan
Institute of Communication, Culture, Information, and Technology, University of Toronto Mississauga, Canada
Research Area:
Social Media, Mediated Networked Relationships, Virtual Interactions, Virtual Reality Pedagogy
Brief introduction of your research experience:
Dr. Bree McEwan's research focuses on the intersection between interpersonal communication and communication technology. Her book Navigating New Media Networks explores how communication technology, in particular social media facilitates interpersonal communication processes and relationships. She has published two measures, the Facebook Relational Maintenance measure, and the Perceived Social Affordances of Communication Channels scale. Dr. McEwan's most recent work involves building the McEwan Mediated Communication Lab. The McMC lab is grounded in her experiences with VR experiential learning courses and explores questions related to social interaction in virtual reality environments.
Title of Keynote Speech:
Virtual Experiential Learning: Applications and Affordances of Virtual Reality Classrooms
Abstract:
Virtual, augmented, and mixed realities have the potential to offer innovate ways to reconsider the traditional university classroom. However, these new modalities are not without their challenges. This talk overviews experiences teaching first-year experience courses in AR and VR, coaching graduate presentations in a virtual reality classroom, and teaching an experiential virtual environments course. These experiences are then grounded in computer-mediated communication scholarship, particularly an affordances perspective in order to highlight opportunities and challenges for teaching in immersive environments.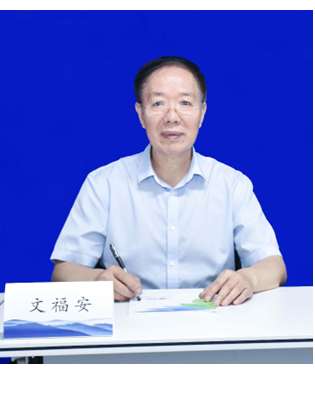 Prof. Fuan Wen,
Beijing University of Posts and Telecommunications, China
Research Area:
Virtual reality application technology, educational software engineering, intelligent educational environment and technology
Brief introduction of your research experience:
Fuan Wen is a professor of computer application technology in Beijing University of Posts and Telecommunications (BUPT). He is the director of Network Teaching System Research Center in Beijing Key Laboratory of Network System and Network Culture.
Fuan Wen has worked in School of Network Education since 2000 and has engaged in research and development on virtual experiment, multimedia network learning system, and Metaverse applications. From 2003 to 2005, he had been appointed to be one of the key experts for "Narrowing Digital-divide—West Action Program" and the senior expert for "Network Education" project by the Ministry of Science and Technology of China. He was elected to be the special education supervisor by Beijing city government in 2004. He was a visiting scholar in Computer Science and Engineering School at University of Washington in 2006.
Fuan Wen has published 150 papers, authored 4 books, obtained 15 copyrights and 5 patents in computer application technology. He has led several major research projects funded by Chinese government.
Title of Keynote Speech:
Virtual World Construction Technology from the Perspective of Education Metaverse

Abstract:
In recent years, technologies such as virtual reality, augmented reality, and digital twins have continued to develop and innovate, constantly reshaping the education ecosystem in terms of learning places, teaching resources, and management platforms. Metaverse integrates emerging information technologies such as Virtual Reality (VR), Augmented Reality (AR), Mixed Reality (MR), 5G, Cloud Computing, Artificial Intelligence, and Digital Twins. It will support the deep integration of virtual and reality, greatly expand the time and space boundaries of learning and teaching, and become the next-generation after Internet.
The virtual world construction technology in the metaverse refers to the development technology required to construct virtual application scenarios and digital spaces. It includes three types of technologies: 3D modeling, scientific simulation and system integration, which are highly overlapped with virtual simulation technology. The report mainly focuses on the virtual world in the education metaverse, analyzes the era background of the education metaverse, puts forward the concept, theoretical basis and characteristics of the education metaverse, and clarifies the inner working mechanism of the education metaverse. At the same time, it expounds the virtual world construction technologies with the above three types of technologies as the core, deeply analyzes the new education ecology supported by these technologies, and provides application cases for the metaverse of university, vocational education, and primary and secondary education.
Education metaverse will redefine the development space of education and form a new smart learning environment that integrates virtual and real, mixes online and offline, and is learner-centered. The report aims to clarify the concept of the education metaverse and point out the technology and direction of virtual world construction for education-related personnel, which is conducive to the standardized development of the education metaverse, and promotes the new infrastructure of education, the digital transformation of education and the high-quality development of future education.
Keynote Speakers of NMDME 2021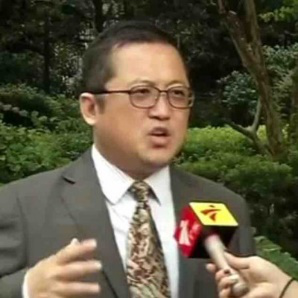 Prof. Fei Wu
School of Journalism and Communication,
Jinan University, China
Research Area:
International Communication、Public Diplomacy、media Diplomacy、International Relations, Journalism, New Media, Strategic Communications.
Brief introduction of the research experience:
Wu Fei is professor at China Guangzhou Jinan University. He is also a columnist and writer for several major Hong Kong and international newspapers and magazines and has published more than 20 books in China, Hong Kong, and Taiwan. He also is a commentator for several television channels that have a combined audience of 20 million viewers in China mainland and Hong Kong. Wu Fei is an alumna of the US East West center, and membership in the international studies association and will be the Visiting Researching Fellow at Georgetown University (2010 and 2012). And 2011,2012 two times as panel chair attend ISA Montreal and San Diego conference now still was border of human rights association ISA.
Speech Title:
The Trend of Media Diplomacy in the Game of Great Powers under Geopolitics
Abstract:
"The modern art of media diplomacy is to use Theodore Roosevelt' s big stick, but digitally – and never ever to speak softly"; this or something similar could be a future definition of 21st century' media diplomacy'. Academically, as an intellectual exploration, the Working Group' s investigation considered how the upheavals of the international world might affect future diplomacy. Practitioners, on the other hand, want to know what concrete conclusions can be drawn from this exploration. Are there necessarily consequences to be drawn for politics, the work of diplomacy, and or changes to be made to diplomatic instruments?
It is worth looking at public diplomacy beyond the experiences of the United States or the anglophone world. The debate about the new public diplomacy after 11 September 2001 has become dominated by US public diplomacy, and it has been characterized by a strong emphasis on international security and the relationship between the West and the Islamic world.
Many of the dilemmas of cultural and information policies also confront those who shape national media policies. However, in multicultural societies, the dilemma of how to allow freedom of speech without encouraging hate speech is the central question. Different media philosophies would, of course, respond differently to this question. As long as allegiance was paid to the central authorities, each cultural community was largely left to its own devices. In the Islamic empires, in fact, the millet system ensured a high level of internal government for the Peoples of the Book.
Assoc. Prof. Jesse Owen Hearns-Branaman
International Journalism/Media and Communication Program,
Beijing Normal University - Hong Kong Baptist University United International College (UIC)
Research Area:
Comparative media; Critical linguistics; Discourse analysis; Epistemology; Ideology; Political economy
Brief introduction of the research experience:
Dr. Jesse Owen Hearns-Branaman is an Associate Professor and the Programme Director of Media and Communication Studies at UIC. He holds a PhD from the University of Leeds, an MA in International Communication Studies from the University of Nottingham, and a BA in Radio and Television from San Francisco State University. He has taught communication, media, and journalism studies at the University of Sheffield, University of Leeds, and Leeds Beckett University in the UK, Zhejiang Wanli University and the University of Nottingham in China, and the National Institute of Development Administration in Thailand. His research interests include post-structuralism, ideology, critical linguistics, political economy of news, comparative journalism, and epistemological theory. He has published two books, Journalism and the Philosophy of Truth: Beyond Objectivity and Balance (Routledge: 2016), and The Political Economy of News in China: Manufacturing Harmony (Lexington: 2015).
Speech Title:
Comparing Journalistic Professionalism in China, Thailand, USA, and UK
Abstract:
While it is often argued that journalism should have universal professional standards, it is clear from the diversity of the output of news media outlets within countries and between different countries that this is not the case. The function and performance of news media professionals is dependent on each country' s individual media ecosystem made up of the interaction of government, politics, economy, society, education, and the journalists themselves.
Evidence gathered from interviews with journalists in China, Thailand, the USA and the UK will be presented in this lecture to show to what extent journalists' discourse about topics such as truth, ethics, and power is similar and to what extent it varies. The sociological and political-economic conditions which underpin these differences and parallels will then be examined. In this way we can get a more holistic view of the influences on news media production which will, in turn, inform a more sustainable way to compare journalistic professionalism around the world.
Personal WebSites:
https://dhss.uic.edu.cn/en/info/1158/2599.htm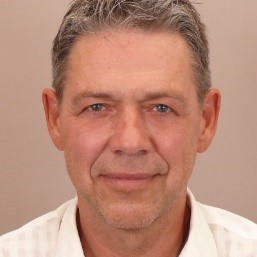 Prof. Holger Briel
Division of Culture and Creativity, United International College
Research Area:
Media Philosophy and Ethics, Intercultural Communication, Leadership Development, IHRM, New Media, Visual Literacy, Cultural Studies, IR, Public Policy, Digital Oral History, Education
Brief introduction of the research experience:
Professor Holger BRIEL is Dean of the Division of Culture and Creativity. He holds a Ph.D. in Cultural Theory from the University of Massachusetts, Amherst, an M.A. in Comparative Literature from the University Michigan, Ann Arbor and a B.A. in English and German from Eberhardt-Karls-Universität Tübingen, Germany. A portion of his graduate studies was also undertaken at the Université de Paris, Sorbonne. Previously, Dr Briel has taught at the University of Nicosia, Cyprus, the University of Innsbruck, New York University Skopje, Aristotle University of Thessaloniki, the University of Surrey, Indiana State University and Xi'an Jiaotong Liverpool University. He has held numerous Visiting Professorship positions and lectured at Oxford, UC Berkeley, Ateneo de Manila, the National University of Malaysia, the National University of Singapore, Universität Rostock and many others. He has been Vice-Rector and Dean at New York University Skopje and is the recipient of numerous research grants and fellowships. He is also a well-published academic with several books, book chapters and peer reviewed articles on Media and Cultural Studies, the Social Sciences, Tourism and Management Studies to his name. He is the Editor of the IAFOR Journal of Cultural Studies and sits as Editor and Joint Editor on several journal boards. He is a member of the EU Council for Higher Education and has supervised several Ph.D. dissertations and numerous Master level theses.
Speech Title:
Teaching the virus a lesson: Things that work and things that don't in Online Education
Abstract:
Over the last year and a half, many educators have had to navigate a steep learning curve when it comes to distance education. No matter where one looks on the globe, at least partial distance/online learning was used in most teaching situations, be they found in secondary or tertiary pedagogical institutions. While the universality of this online teaching necessity is historically unprecedented, for the last 70 or 80 years there have already been institutions which might not have taught online, but certainly over a distance. Open Universities and distance learning universities such as The University of Phoenix and others have been very successful in educating many people from afar. More recently, Udemy from San Francisco has had a major impact with its massive open online course (MOOCs) , although the jury is still out whether these classes are as efficient as face-to-face ones. Early research seems to indicate that this might not be the case, at least when looking at the numbers of student completion rates which can be as low as 7% (https://www.insidehighered.com/news/2013/05/10/new-study-low-mooc-completion-rates).
There are a number of reasons why online education is both failing and succeeding. Some of them are technical, others pedagogical. An example for the first one is that in March 2020, following students' request, the University of the Philippines announced that it would not have online classes, as the majority of its students did not have the technical environment to participate in them. Other issues include legal questions, such as, who owns the videos created? The teacher, the institution? A recent case from Canada highlights this issue. A student from Concordia University in Montreal wanted to contact the teacher of a class he was taking, only to find out that the instructor had died two years earlier while the university gave the impression that the teacher continue to give classes. ("Despite his demise, Francois-Marc Gagnon is still lecturing for an online course on Canadian art history at Concordia University in Montreal via pre-recorded videos." (https://www.reuters.com/article/us-global-tech-rights-analysis-trfn-idUSKBN2A521B)
It is also clear that many students and teachers dislike online classes. In a poll conducted in February 2021 at my home institution, more than 65% of students stated that they preferred in-person courses. Whether students do better in online courses vs in-person ones is hotly debated; at least for high school students in Germany, research shows that for online classes, students do not do as well in terms of quantity and quality of material learned. (Spiegel 3, 16.1.2021, p. 24)
In my presentation I will leave the above factors out, as they deserve much more room than I could possibly give them in my presentation, and will solely concentrate on the content of courses I taught over the last two years at several institutions. Evidence will show that for some topics (not surprisingly, more theoretical ones) online teaching can be done in a way to benefit most students, as long as an effort is made by both teachers and students; as for other classes (most notably more practically oriented ones), I will claim that even the best efforts by all stakeholders will result in an inferior educational outcome for students when compared to face-to-face classes. A hybrid system of teaching therefore seems to work best in the majority of cases.
Personal Web Sites:
https://dcc.uic.edu.cn/en/info/1006/1567.htm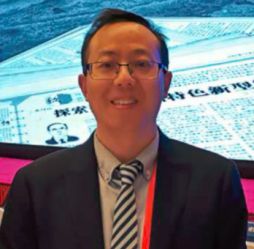 Prof.Wu Feng
Journalism and New Media school, Xi'an Jiaotong University
Research Area:
Chinese national leader's press conferences, Chinese political communication, quantitative research, Chinese newspaper marketing & management, culture industry, and new media
Brief introduction of the research experience:
Feng Wu (PhD, School of Journalism and Communication, Huazhong University of Science and Technology, 2009) is a full professor of Journalism and New Media school at Xi' an Jiaotong University in Xi'an, Shanxi, P. R. China. His research interests include: Chinese national leader' s press conferences, Chinese political communication, quantitative research, Chinese newspaper marketing & management, culture industry, and new media. He is a productive young researcher. In recent five years, he had published FOUR English articles in leading journals indexed in SSCI, and more than thirty Chinese articles in leading journals in journalism & communications field (indexed in CSSCI). He has finished more than 10 important projects (funded and principal investigator). By the end of 2016, his total fund is about one million (¥2 million, about $ 0.3 million), which is outstanding compared with his peers.
Speech Title:
Research on the Development Status and Cognitive Effect of Artificial Intelligence Anchor
Abstract:
For a long time, anchors have been considered as a human-specific profession, but the birth of artificial intelligence anchors has subverted this traditional cognition. With the in-depth development of artificial intelligence technology, the introduction of artificial intelligence technology into the field of video news has resulted in more diversified news products. Intelligent machine anchors have gradually taken on tasks such as hosting and broadcasting in radio, television, Internet and other media, and are aware of users The effect has a certain impact. Although delayed, it has renewed the traditional radio, television and video programming production process and has attracted widespread interest from all disciplines.
Artificial intelligence anchors refer to intelligent media products that are driven by artificial intelligence technologies such as big data, machine learning, virtual synthesis, and human-computer interaction, and are responsible for hosting and broadcasting functions in media such as radio, television, and the Internet. Research has found that artificial intelligence anchors have the characteristics of interaction between embodied cognition and detached cognition, the combination of intelligent technology and anchor art, and the coexistence of subject and object identity. It is the latest and highest stage of the development of artificial intelligence video news. The development of global artificial intelligence anchors has gone through three stages: research origin and germination, technological exploration and accumulation, and synthetic application. The current global artificial intelligence anchors are experiencing from low-level to high-quality applications, from single mode to customized production, from "machine for people" to "human-machine collaboration" development, from mechanical transmission to emotional interaction development, from non-commercialization to non-commercialization. The continuous development of commercial applications and other levels has further affected human anchors, industrial patterns and public vision.
Artificial intelligence anchors directly affect human anchors, and they are constantly taking on the role of direct dialogue between the media and audiences and disseminating information like human news anchors. The audience's attitude towards artificial intelligence anchors needs to be tested for effectiveness. Based on this, the article uses comparative experiments and in-depth interviews to study the audience's cognitive and emotional effects on artificial intelligence anchor news and human anchor news. The experimental results show that, compared with the news of human anchors, the information transmission effect of news of artificial intelligence anchors is weakened, and the audience shows a higher degree of comprehension of the news of human anchors, but there is no obvious difference in love and credibility. It is different from people's general perception. The results of the interview showed that the audience generally had positive feelings about the news of artificial intelligence anchors and a positive attitude towards their future. They believed that the rational and optimized application of artificial intelligence anchors was the general trend. But there are also certain negative sentiments about some issues. The study also suggests that in the era of deep media integration, user-centered product design ideas should be adhered to, innovative News products combined with the characteristics of artificial intelligence anchors that are suitable for audiences, and continuous development in the direction of human-machine collaboration.
Personal Web Sites:
http://xmtxy.xjtu.edu.cn/info/1018/1094.htm