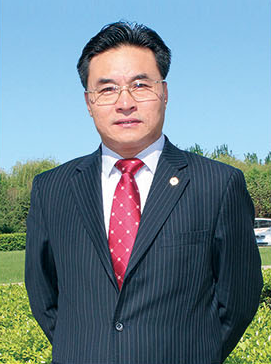 Prof. Xiangdong Kong, Yanshan University, China
Xiangdong Kong is a male and a member of the Communist Party of China. He is a professor and doctoral supervisor of Yanshan University, whose research interest is fluid power transmission and control. Experts with special allowance of The State Council, high-end talents of Hebei Province, outstanding expert of Hebei Province, excellent returnees of Hebei Province. He is now the director of the National and Local Joint Engineering Research Center for Advanced Manufacturing Forming Technology and Equipment, the director of Hebei Province Heavy Machinery Fluid Power Transmission and Control Laboratory, and the director of the Machinery Industry Fluid Power Transmission Technology Key Laboratory. He is also an honorary member of the council of the China Mechanical Engineering Society, honorary chairman of committee of Fluid Transmission and Control Branch of China Mechanical Engineering Society, member of the Teaching Steering Committee of Higher Education Machinery Majors of the Ministry of Education, and leader of the national "Electromechanical and Hydraulic Integration Teaching Team", etc.
He has presided over more than 100 projects, such as the National Key Research and Development Program, National Natural Science Foundation of China major projects, National Key Basic Research Program (973 Program) projects, National Science and Technology Support Program, provincial and ministerial projects and enterprise cooperation projects. More than 100 national patents have been authorized, 8 books have been published, and more than 200 papers have been published. He has won 4 first prizes of provincial Science and Technology Progress and 4 provincial Teaching Achievement prizes.
孔祥东,男,中共党员,燕山大学教授、博士生导师,主要研究方向为流体传动与控制。获国务院特殊津贴专家、河北省高端人才、河北省省管优秀专家、河北省优秀回国人员。现为先进制造成形技术及装备国家地方联合工程研究中心主任、河北省重型机械流体动力传输与控制实验室主任、机械工业流体动力传输技术重点实验室主任。兼职中国机械工程学会荣誉理事,中国机械工程学会流体传动与控制分会荣誉主任委员,教育部高等学校机械类专业教学指导委员会委员,国家级"机电液一体化教学团队"负责人等。
主持国家重点研发计划项目、国家自然科学基金重大项目课题、国家重点基础研究计划(973计划)项目课题,国家科技支撑计划及省部级课题与企业合作项目100余项,授权国家专利100余项,出版著作8部,发表学术论文200余篇,获省部级科技进步一等奖4项,省部级教学成果奖4项。