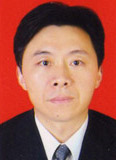 Prof. Chengguang Xu
Wuhan Donghu University, China
Chengguang Xu, the Vice president of Wuhan Donghu University. He presided over one national social science foundation project, participated in one national soft science research project, presided over two provincial teaching and research projects, and presided over 10 provincial humanities and Social Sciences projects and the 13th five years plan of local government. He published more than 60 academic papers, of which more than 20 were reprinted, indexed and included by the National People's Congress and CSSCI, and published the economic and Social Sciences Journal There are 12 books, such as economic law. He has won one second prize of teaching achievements in Hubei Province, one third prize of excellent achievements in Social Sciences in Hubei Province and one third prize of excellent achievements in Social Sciences in Wuhan city. He was nominated as the second "excellent teacher in charge of civil law" and the first "excellent teacher in charge of the second" Hubei provincial key discipline of law "by Hubei Provincial University.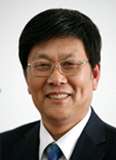 Prof. Xianbin Xu
Wuhan Donghu University, China
Xianbin Xu, former director of Department of computer engineering and director of Institute of computer system architecture, Wuhan University. At present, he is the Secretary and President of the general Party branch of the school of computer science of Wuhan Donghu University, and the leader of computer science and technology. From 1996 to 1997, he worked as a senior visiting scholar in Ohio University of Kent University to study computer multimedia resources and communication technology. Mainly engaged in high-performance network and communication, distributed parallel processing, high-performance computing, mass information storage, digital media technology and other aspects of teaching and research work.