24 June - 26 June 2022 | The 2nd International Conference on Economic Development and Business Culture (ICEDBC 2022) is hybrid conference. The offline venue was Dali, Yunnan province, China.
| | |
| --- | --- |
| Online conference photo | Offline conference photo |
| | |
The conference is committed to promoting the interaction between universities and social organizations in the fields of Economic Development and Business Culture. This year, academicians of the ... were invited to make keynote speeches.
keynote speeches
Prof. Yushi Jiang, School of economics and management, Southwest Jiaotong University, China
Speech Title: Fostering consumer engagement with marketer-generated content: the role of content-generating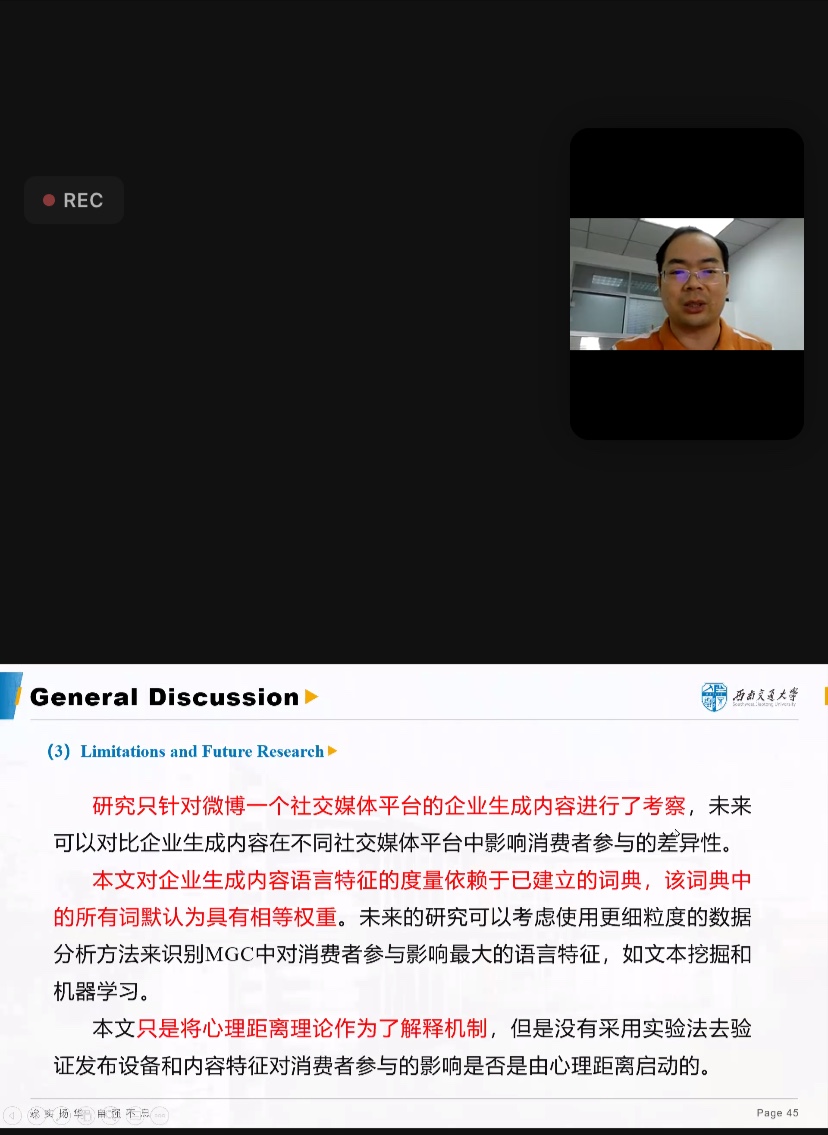 Assoc. Prof. Tomoki FUJII School of Economics, Singapore Management University, Singapore
Speech Title: Do Natural Disasters Cause Domestic Violence?:A study of the 2015 Nepal earthquake
Prof. Roger White Whittier Colleger, Department of Economics, USA
Speech Title: Cross-societal Cultural Differences and International Trade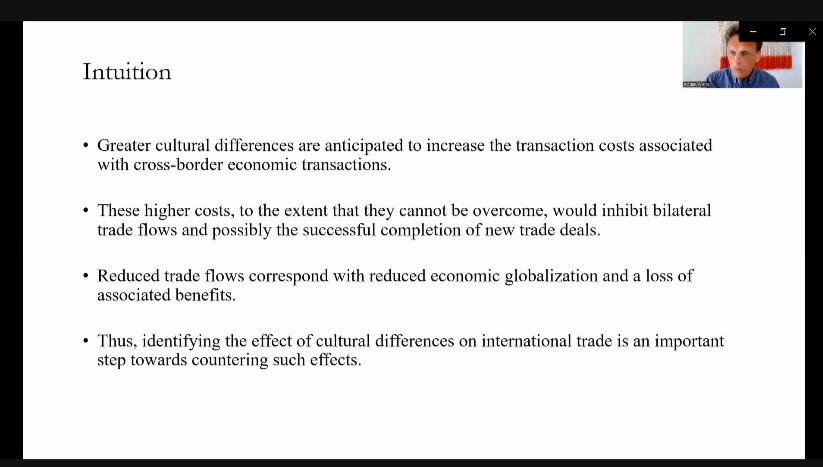 This conference also invited many scholars and teachers to report the latest research results, hoping to provide a platform for everyone to communicate. This conference has a great atmosphere.
Gui Rong- Inner Mongolia University of Finance and

Economics, China




Speech Title: Analysis of the Impact of Non-Interest Income on

the Operating Performance of Systemically Important Banks under Capital Constraints

Yuetong Li - Southwestern University Of Finance And

Economics , China




Speech Title: Analysis on Anti-dumping Measures of Agriculture

and Agricultural Products Deep Processing Industry after China's

Entry into WTO

Fengwei Zhao- Southwest University of Political Science & Law,

China




Speech Title: Research on the Incentive Effect of Tax Preference and

Financial Subsidy on the Development of Integrated Circuit Industry

Bin Chen - The University of Sydney, Australia







Speech Title: The Relationship between Music Development and

Economic Development

Yanna Bao - Yunnan Normal University, China




Speech Title: Research on pricing decision and coordination in

cross-border supply chain

Xiqiao Liu- High school attached to northeast normal university


Changchun Jilin, China




Speech Title: Lactose-free product